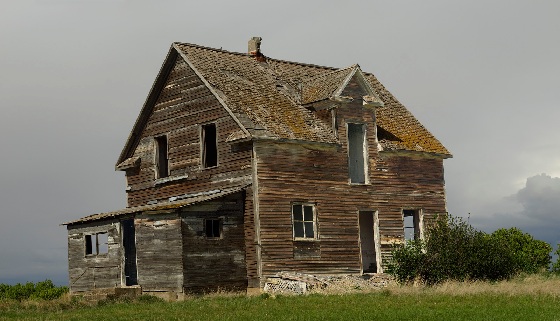 Family farms are fast becoming a thing of the past, which is going to have devastating consequences on our food production. I won't get too much into the politics of this – suffice to say that government persecution of farmers is on an uptick these days.
WICHITA, Kan. (AP) — The United States now has nearly 2.2 million farms after losing 11,630 farms last year, according to a government report released Tuesday.

The National Agricultural Statistics Service's annual snapshot of farms also pegs the total land in U.S. farms at 914 million acres. That is 3 million acres fewer acres than last year. The average farm size is 421 acres.

[…]

While the overall number of farms declined nationally, the number of the biggest farms, those with $500,000 or more in sales, jumped by 8.6 percent to 145,190.

Small farms, those with fewer than $10,000 in sales, fell by 2.5 percent to 1.17 million.

[…]

The numbers of livestock operations of all types dwindled last year amid a widespread drought that drove up the costs of feed. Beef cow operations were down 1 percent to 729,000; milk cow operations fell 3 percent to 58,000; hog operations shrunk 1 percent to 68,300; and sheep operations dropped 1 percent to 79,500.
So larger corporate farms are growing while family farms suffer. The decline in milk farm operation may have to do with the Obama administrations heavy handed attacks on raw milk.
Aside from an increase in prices and lack of local options for meat and produce as this worrisome trend continues there are some opportunities for the savvy trader or treasure hunter. Even small scale growing operations (like my riotous container garden) will not only save you money but as small farms go out of business there will be neighbors who wouldn't mind buying or bartering with you for some fresh greens or peppers. If you can get permission some abandoned farms are great places to do a little metal detecting and those foreclosed properties can make a great survival homestead.
Agriculture will be the new gold in the near future so make your plans accordingly.