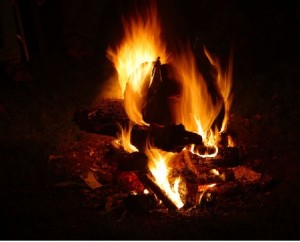 I was just reading my new Fur-Fish-Game and saw that there is a lot of optimism in the fur markets due to expected demand by Russia and China. Coyote and heavy red fox seem to be especially in demand. Fur traders are expecting to be out of product by the time fall rolls around so opening prices should be high. Hobby farmers and foragers may want to note the price of wild ginseng is around $300-$400 a pound, goldenseal roots are going for $18 and even bloodroot and black cohosh are selling for $4 and $3 respectively.
American Rifleman has a nice short article on 20-gauge "super slugs" that shotgunners may want to read.
The Firearms Blog has a story of two amateur gunsmiths converting surplus Mosin-Nagants to .45-70.
Jeff Quin of Gunblast has a review of the Bersa Thunder in 22lr, with video of course. Seems like a handy little gun for puttering around with.
Wood Trekker has a great review up of the Cold Steel Trail Hawk you should read before buying one. As I thought the Trail Hawk is a little on the small side for heavy duty use, on the other hand weight matters when hiking. The Rifleman might be a better choice if you want a 'hawk with a hammer face.
Frasier Christian from the U.K. based Coastal Survival School wrote an article on salting, pickling and preserving wild edibles that is well worth your time.
Hank Shaw, of Hunter, Angler, Gardener, Cook, has a new book out called Hunt, Gather Cook: Finding the Forgotten Feast which belongs in everyone's library.