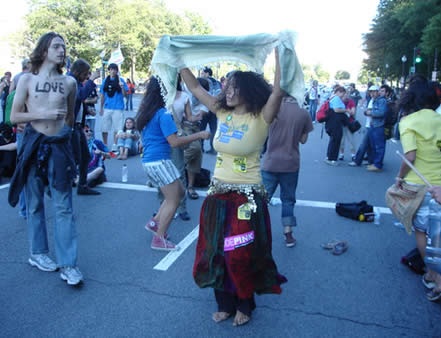 When you hear stories like this you assume some hippies thought they scored some free magic mushrooms, but in this case a 40-year-old house wife from Connecticut walked into her backyard, picked up some mushrooms seemingly at random then sauteed them with garlic and served them to her family.
A Connecticut family ended up hospitalized, with one woman gravely ill, after eating mushrooms picked from their yard.

Shah Noor, 40, collected the big, white mushrooms from behind her house in Newington and cooked them with onions, garlic and chili peppers. She served the toxic feast to her husband and two adult daughters.

The entire family ended up at the hospital the next day, with 24-year-old Wafa Guloona suffering the most severe symptoms. Her liver nearly shut down and she required days of treatment, including a cocktail of experimental drugs.

I was really scared. And it was really painful to see all my family members in the same situation," Guloona told WTIC-TV.

Noor, husband Musarat Ullah, 59, and another daughter, Aiman Bibi, 21, were also admitted to the emergency ward and treated with "a charcoal solution that absorbs the toxins and a drug known as N-Acetylcysteine, which helps restore damaged liver cells," the Hartford Courant reported.

WTIC Daughter Wafa Guloona, 24, suffered the most severe medical problems. Her liver shut down, which required days of treatment and experimental drugs.

Noor was apparently unaware that wild mushrooms can be lethal. Musarat Ullah said it was common to pick and eat mushrooms in their native Pakistan.
This isn't Pakistan. New immigrants or not these people should at least hit a library before randomly picking things to eat. You don't need to grow up in America to realize that.