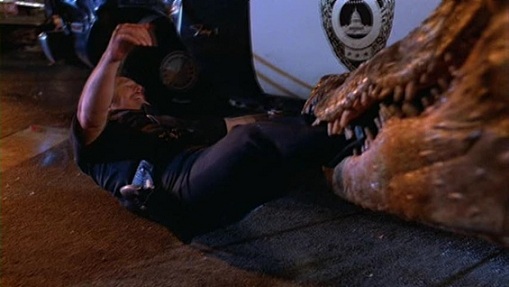 Long Island, NY may well be the setting of a modern day horror movie if these reports are right. SIX alligators have been caught in the area recently which means either someone had a lot of pet alligators that they're dumping or Long Island is being invaded … by an alligator army!
From MYFoxNY:
MYFOXNY.COM – Suffolk County Society for the Prevention of Cruelty to Animals officials say a three-foot long alligator was found in a park on Long Island Saturday.

SPCA officials said the alligator was found at Lily Pond County Park in an area where children play. Officials said the alligator could not have survived the cold weather if it wasn't discovered.

The reptile was rescued from the water and taken to a wildlife rescue center.

This is the sixth alligator found on Long Island in less than a month. Five of which have been found in Suffolk County in addition to a Boa Constrictor, a Rattlesnake and an Iguana.

Anyone with information about the alligator's release is asked to call Suffolk County SPCA at 631-382-7722.
When I was 20 I worked in real estate management and the one of the women I worked with was married to a sewer worker. He said there were indeed animals in the sewers because parts of the system are warm year round and the system is so vast some areas are unobserved for months at a time. But this does seem like a pet dump.
Or a plot by a super villain to cause chaos.